About Us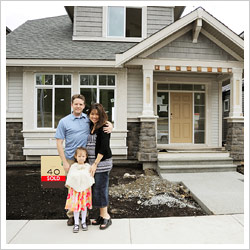 Levmor Mortgage Corporation is a Manitoba based company that offers residential mortgages to people who do not qualify with banks or other "traditional" lending institutions.
The Principals of LEVMOR are all professionals and business people with many years of cumulative experience in the real estate and lending industries.
We offer short-term, transitional mortgages that build our customers' credit until they can get approved by a conventional lender.
Levmor was established in 2007 in Manitoba, but has established relationships with professional mortgage brokers and borrowers on a national basis. Our customers include new immigrants, commission based sales people, businesspersons, real estate investors, individuals in need of debt consolidation, and people who have compromised credit ratings.
Our goal is to assist individuals in obtaining financing that allows them to maintain home ownership, while fostering successful credit relationships that will ultimately enable them to develop or improve their credit worthIness.